Responder Level A High Performance Chemical Suit

Utilizes a Kappler patented limited-use fabric, Responder was the first material to survive eight full hours of the ASTM F1001 Test Battery with no permeation breakthrough. With over 230 specific chemicals and gases tested to date, you know what you're getting into with Responder. It's tough, designed for mobility, and it keeps out the hazards. Responder is the number one choice for today's hazmat professional. Available in Level A and
Level B
totally encapsulating suits, coveralls and splash hoods, with seams sewn then strapped for durability and protection. Large view 40mil PVC face shield.
• Patented fabric consisting of multiple film barriers with unique layers laminated to each side of a 3.0 oz/yd2 polypropylene substrate.
• Lightweight and economical, Responder offers additional comfort and chemical protection typically found in more costly suits.
• With more than 230 specific chemicals tested to date, Responder fabric offers the broadest level of chemical protection on the market today.
• The leading fabric chosen by hazmat responders worldwide. Replaceable Butyl gloves. Seams: Taped or Double Taped, Color: Dark Blue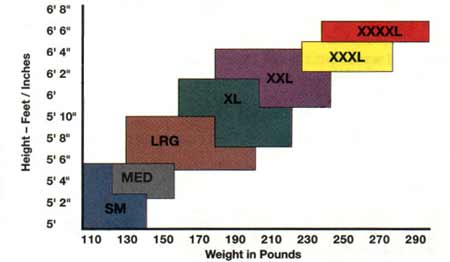 You'll be prompted for your size at checkout.